42.1 Palletising machines, depalletising machines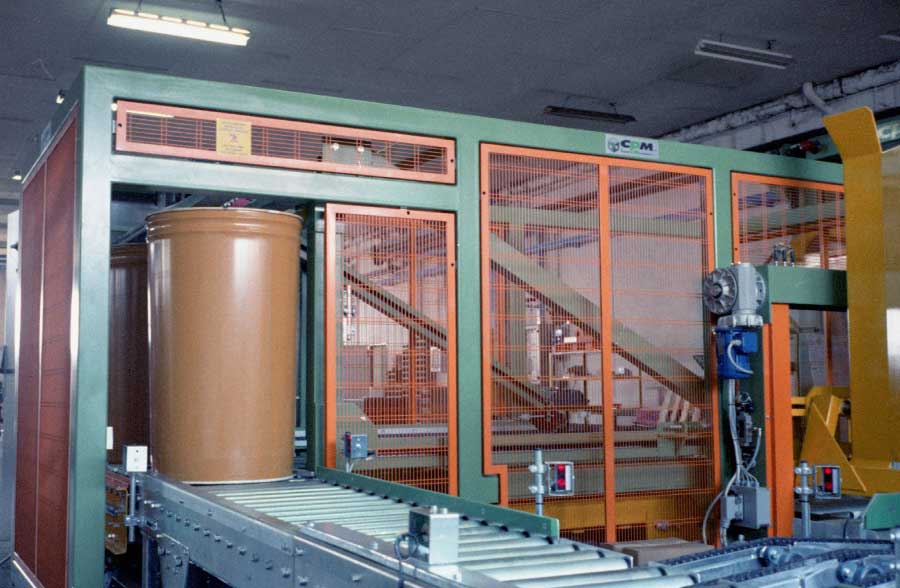 TECHNICAL DATES
Type of product handled: Drums from 50 to 200 liters
Diameter of the object moved: Min 300 – Max 600 mm
Model palletizer: Bottom infeed
Production: 60 to 120 barrels each hour depending on the model
Features: Input product on conveyor, pre-formed system.
Taking the product through clamp
Automatic input product and automatic output fullpallet.
Automatic feeding system empty pallets.